History of Featherstone Farm
Our Roots – Our early Whittington ancestors came from England to Maryland around 1650. Fourth generation Joseph Whittington moved to North Carolina in 1795. His son, Ezekial, moved to Pilot Mountain, North Carolina where the Whittingtons farmed for several generations.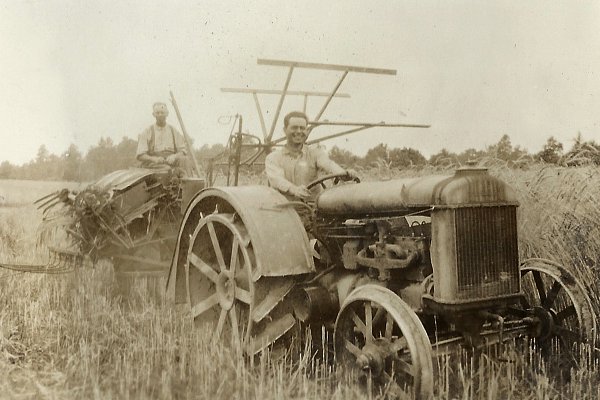 Juan's father, John Roy Whittington, cutting rye in 1926 while home from working overseas with the British American Tobacco Company.
1920-1950 – Juan's grandfather bought a farm in Amelia County, Virginia in 1920, and moved his family here. Juan's father, John Roy Whittington, was in his early 20's. In 1924, Roy left the farm and went to work for British American Tobacco Company working in India, Africa, and South America until 1946.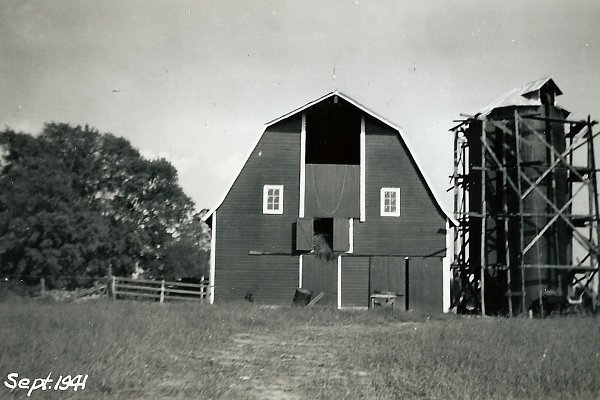 The red barn was built in 1941 while Roy was still working overseas. It is currently being remodeled for use as office space.
1960-1980 – Due to Roy's sudden death in 1962, the family gradually eliminated livestock and while all three sons were in college, put most of the cropland into the Cropland Adjustment Program, leaving only about 50 acres in production. Juan and Linda Whittington returned to Featherstone Farm in 1971.
In 1980, we eliminated hogs and added a certified agricultural seed business with the building of our seed plant and warehouse in 1981. In addition to the growing, harvesting, and conditioning of certified agricultural seed, we became a Pioneer seed corn dealer and sold other agricultural seed and chemicals.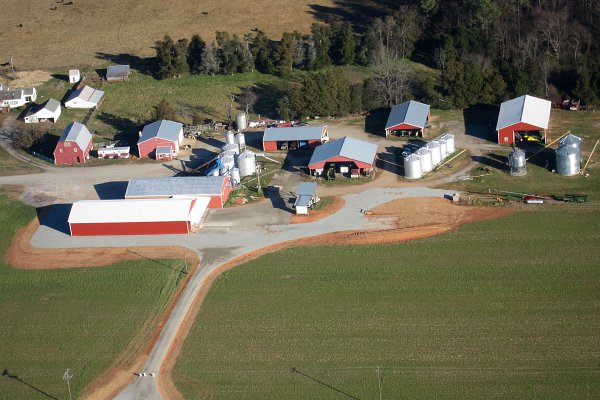 An aerial shot of Featherstone Farm taken in 2012.
Present Day – In 2011, our seed plant was renovated with new equipment, and the warehouse was more than tripled. There are plans for the renovation of the farm's 1941 red barn to updated office space in 2013.
Feathertsone Farm Seed has experienced many changes over the last 30 years. We have adjusted to changes such as the Plant Variety Protection Act, seed patents, and genetic engineering. We have developed new relationships which have allowed us to continue doing what we do best—providing other farmers with quality agricultural seed.